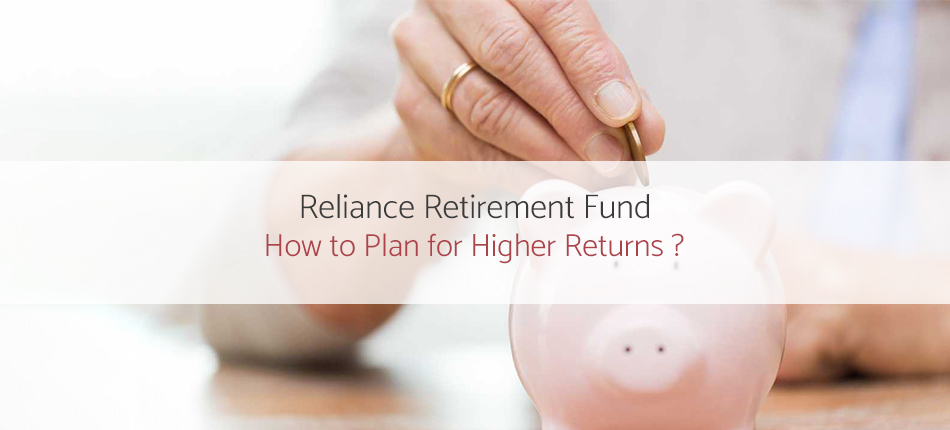 Many mutual fund advisers believe that most of the investors start investing in their 40s and 50s. In spite of all the financial understanding and information which are available all around, they do not take investment in Reliance Retirement Wealth Creation Scheme so seriously at initial age. The percentage of investors, who approach financial experts for investing in the retirement plan at the 40s and 50s, is more as compared to people from the lower age group. Most people don't have an understanding of how to start investing, here is the step by step process to calculate the maximum returns after your retirement.
Step 1: Make Few Assumptions
At the start, you have to make some assumptions regarding your retirement such as the retirement age, inflation rate, life expectancy, and rate of returns. You can make a table to write down all the figures to make the thoughts more clear.
For example, you are 25-years old now, and expecting to retire at the age of 55 years and your life expectancy is 80-years. Further, you have decided the rate of returns be 14% during the accumulation period and 8% after retirement. You also have to add inflation rate, suppose, it is 4%.
Step 2: Calculate Monthly Expenses after Retirement
Next is to calculate the monthly expenses after the retirement. You can calculate it based on current expenses, although you have to make sure to calculate it considering the inflation rate as well. For instance, your monthly expenses are Rs 30,000 and yearly is Rs 3,60,000. By adding 4% inflation rate, your monthly expenses after 30 years will be approximately Rs 11.6 lakh annually and nearly Rs 96 thousand monthly. So, systematic investment in Reliance Wealth Creation Fund is necessary to accumulate the required amount.
Step 3: Estimate the Targeted Corpus
So, now you have to calculate how much you need to collect for your retirement. Based on all the parameters added above, this amount must be enough to render your expenses till you reach life expectancy. The investors have to calculate the present value of expenses for 30-years post-retirement. With the total expenses per annum till the expected life, they can easily calculate the targeted corpus which is Rs 3.48 crore (30*11.6 lakh).
Step 4: Compute Monthly Investment Amount
As you are done with the total expected amount you can get by investing in Reliance wealth creation fund, now it is time to calculate the monthly investment amount. You can use SIP calculator as you have a rate of returns, expected returns, and time horizon to invest in Reliance Retirement Plan.
Step 5: Start Investing as Early as Possible
Our experts at MySIPonline advice to start investing for retirement at an early age. When you start investing early, you get the sufficient time to obtain compounding benefits and risk-adjusted returns. As per the experts, the best age to start investing is between 20 to 25-years of age.
Summing all the steps required for generating higher returns, you can strategically plan for the retirement smartly. Our experts are always ready to help you out at MySIPonline, so for any query, write us at the below-provided link. https://goo.gl/WofRJm