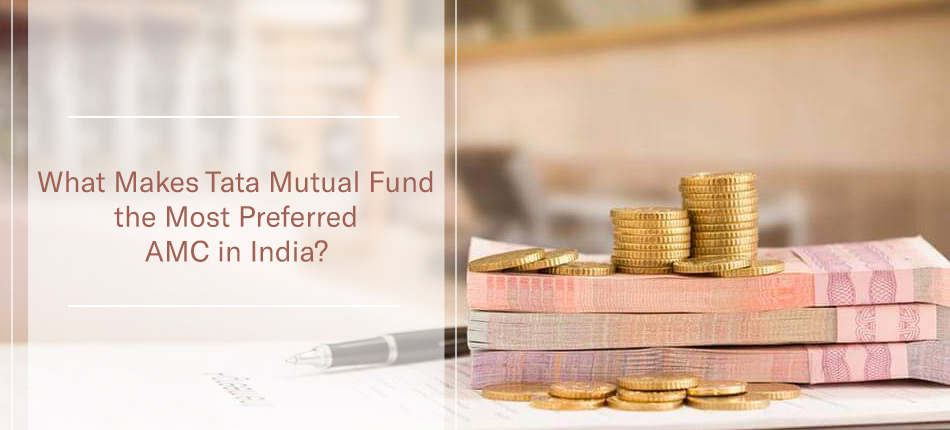 Tata Mutual Fund India is the trusted brand name in India with a focus on premium quality services and consistent performance. Incorporated in 15th March 1995, the AMC manages assets worth around Rs. 54824.12 crores (as on 30th Sept 2018). Confident in their financial moves to generate optimal investment opportunities for retirees, businessmen, salaried professionals, aggressive investors, housewives and capital builders, it is offering a platform to serve the investment needs based on their time-horizon and risk-appetite. Here are the key features of the AMC making it one of the preferred choices in India.
Consistent Performance
Since inception, this AMC has consistently performed in favour of investors to help them in accomplishing the investment goals in return of the trust they have shown towards the Tata Group. This consistency in performance has helped Tata Mutual Fund to accumulate a significant corpus of investors' money and invest across diversified options to make money from money over a long-term horizon.
Rigidness to Core Values
It follows the belief of late Mr J.R.D. Tata that the investors' money which is coming to the AMC should be returned to them several times. Being very transparent in the purpose to serve the investors by maintaining a focus on core values, it has won the hearts of many investors. Tata Mutual Fund is backed by experienced research and fund management team whose core focus is on the value-based investment styles.
Stability & Flexibility
The investors who are going to invest in this AMC will feel confident as it delivers operational flexibility to match with the specific investment needs. You are free to choose any product offered by Tata Mutual Fund without any interruption from the management. Apart from this, it is committed to providing high-quality services and integrity to maintain stability in its aim. So, whatever your investment aim is, you will enjoy flexibility and stability under the roof of this AMC.

Leadership Qualities
When it comes to leadership, Tata Mutual Fund India has maintained its prominence by adhering to ethical values. The leadership and trust are fuel to the company's motion. Apart from this, it follows decorum to maintain integrity standards. The overall conduct in financial services has set a new benchmark for the competitors.
User-Specific Services
The investors are the core of any AMC. Keeping this idea in mind, the fund house offers a wide range of services based on the analysis which mentions the challenges faced by them. This initiative helps Tata Mutual Funds maintain a good relationship with investors by assisting them in creating a rewarding experience.
Multiple Products
Tata Mutual fund offers various products under different mutual fund categories which are equity, debt and hybrid to provide the most suitable investment solution to investors' needs. Based on investment objective, risk-appetite, rate of returns, and time horizon, the investors can choose any scheme.
Strong Foundation
Tata Group is the largest and respected industrial group in India for maintaining the business ethics, and Tata Mutual Fund is a part of it. With such a strong foundation, this AMC creates a significant opportunity for investors in India.
With listless features, no doubt Tata Mutual Fund is the most preferred AMC in India. If you are planning to invest in this fund house, you can get the top recommended list provided by our experts at MySIPonline. So, start investing now with this AMC in a suitable scheme for your portfolio to join the trust of lakhs of investors.